VR Table Sports: MR Support and Visual Update
Due to requests to add MR support ASAP, we decided to split the update and deliver MR controllers support first. This small update also includes enhanced visuals for the rooms and FPS improvement overall.
What's next?
Currently we are working on Table Tennis physics update. Recently we've got a very concrete feedback on it and on Foosball, however, it is most likely, those updates will come out separately. We would love to hear more of your feedback to improve the experience in VR Table Sports, so feel free to join our
Discord
for a quick support and feedbacks! Thank you everyone who reached out to us and gave us an opportunity to further enhance and polish our game. Again, we are sorry for inconvenience and are very grateful for your patience. Yeah yeah, not as big of an update but still.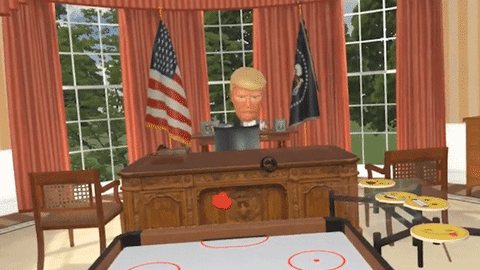 Last updated February 8 2018