Farm Location is DONE
Farm will feature various steps until you can move on to the next location. Every time you move to the next stage you will be granted with a new weapon, or an option to restock your ammunition. Difficulty will raise as well, however it has its own cap. For all hardcore lovers, there is an arcade mode. Arcades are available for every location featured in the game, however you can unlock it only by completing it (for example, boss fight arcade will unlock only when you defeat the boss in original play). We decided for arcade to feature stage system as well, since relocation makes a new surrounding from where animals can occur. In arcade the difficulty rise is endless, and it affects several things: animal spawn quantity, re-spawn rate of a wave and damage of animals.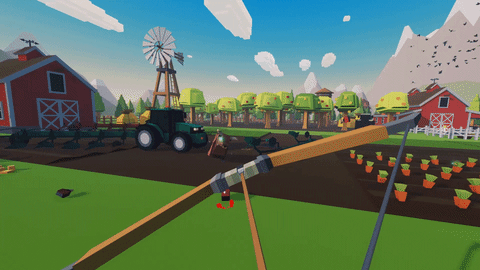 What's next?
Next step is to prepare Forest and the boss fight but worry not! All that needs to be done is polishing and optimization and boom, it's ready! Therefore, make sure to check out for updates as we will announce the release date soon. Meanwhile you can go and watch some gameplay on YouTube, and don't forget to
add Mad Farm in your Wishlist on Steam
so you don't skip anything! Happy massacre everybody!
Last updated January 30 2018